I'm so glad that the Bible deals with man's various conditions and does not try to gloss over them in the name of being spiritual. One of those areas that the Bible addresses is being weary.
Definition of weary according to Webster's dictionary: beat, drained, exhausted, drained, and wiped out.
Definition of weary according to Strong's concordance (H 3811): be tired of something, be impatient, be disgusted, be offended.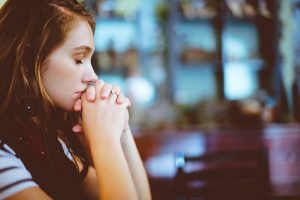 Life has situations and circumstances that cause weariness. The above definitions show that weariness can be in our spirit, soul, and body. Some situations don't change as fast as we like them. There are times that we are impatient with ourselves because we don't see the progress we hoped to see in our habits and patterns of life. Sometimes we are weary of dealing with certain people in our lives, and we don't see much change in the nature of the relationships. At other times, we are waiting for God, and we get weary of asking and believing that things will change.
O God, when You went out before Your people,


When You marched through the wilderness, Selah


The earth shook;


The heavens also dropped rain at the presence of God;
Sinai itself was moved at the presence of God, the God of Israel.You, O God, sent a plentiful rain,

Whereby You confirmed Your inheritance,
When it was weary.
10 Your congregation dwelt in it;
You, O God, provided from Your goodness for the poor. Psalm 68:7-10
The above scripture tells us that God sent his plentiful rain to a parched and weary land in the wilderness. When the people of God were in the wilderness and there was no water to be seen or to be found, God sent His plentiful rain because He was caring for His people. 
Sometimes we are in situations that look dry, and there seem to be no evidence of hope and change. As far as our natural eyes can see, it's all sand and dryness. We used to see mirages of water, but those have disappeared too. We come to the end of our ideas and ingenuity, and we have no other ideas or plans left to see the situation change.

We have prayed every prayer that we knew how to pray, and we have done all that we know how to do. Now we have grown weary!
Weariness has a way of sucking faith and hope out of life and leaves a believer even drier than before.
Sing to God, you kingdoms of the earth;
Oh, sing praises to the Lord, Selah
To Him who rides on the heaven of heavens, which were of old!
Indeed, He sends out His voice, a mighty voice.
Ascribe strength to God;
His excellence is over Israel,
And His strength is in the clouds.
O God, You are more awesome than Your holy places.
The God of Israel is He who gives strength and power to His people. Blessed be God! Psalm 68:32-35
In the same above Psalm, David ends by telling us how powerful God is. He is so strong that He moves the clouds with His mighty voice. He is so great that no earthly sanctuary can contain all of God's greatness. He is the one who comes through for us!
I saw the hand of the Lord in the clouds this past week. We were at my daughter's graduation, and at first, the forecast was partly cloudy, but later it changed to rain in the afternoon. While we were sitting in the bleachers, we could see the dark clouds pouring rain in other locations, and they were moving in our direction.
We even saw a couple of lightening episodes.
I began to pray that God would stop the rain and the lightening and
that He would allow the ceremony to keep going without getting canceled. I also called a friend and asked her to pray.  The ceremony went on for another hour, and it was only the last 15-20 minutes that it began sprinkling and then pouring. We were thankful to see our daughter up at the stage  and that they were able to complete the ceremony.
The God, who is so powerful, can keep the clouds at bay and suspend the rain, and He is also the one who sends the rain to the weary land and to the weary souls. In those dry times, continue to press deeper in God. If you have done all that you can, rest in Him and left Him refresh your weary soul.