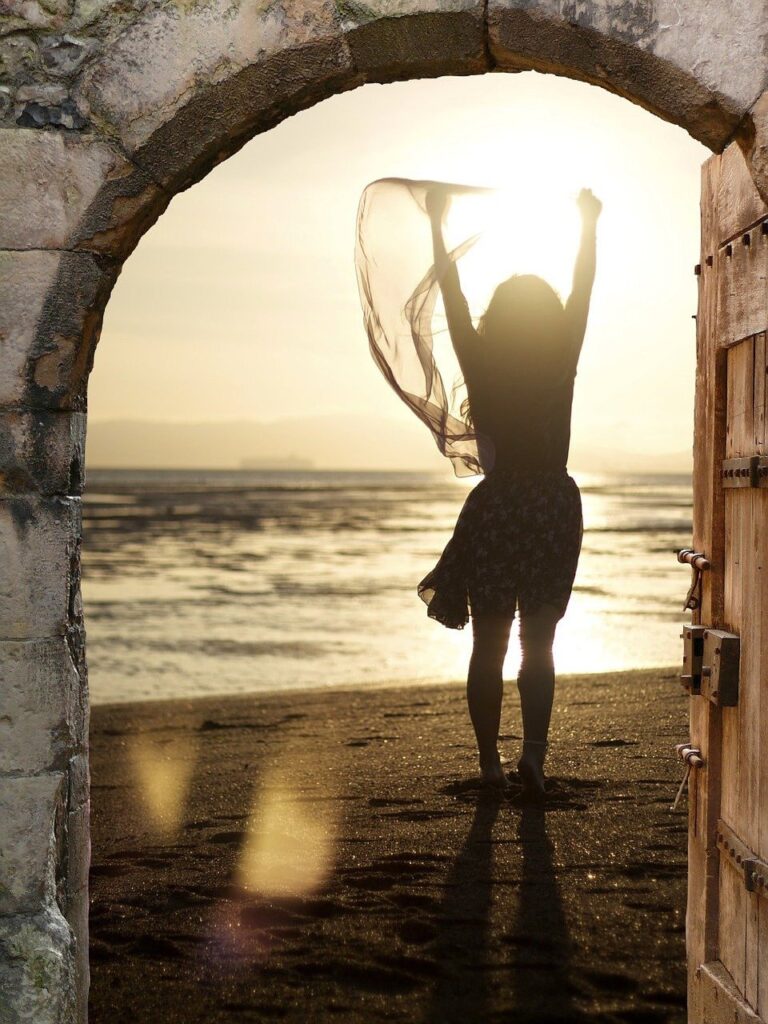 Today we celebrate our freedoms as Americans and remember that our freedom was costly. It is also a good day to reflect on our most important freedom, which is our freedom in Christ!
Bless the Lord, O my soul;
And all that is within me, bless His holy name!
Bless the Lord, O my soul,
And forget not all His benefits:
Who forgives all your iniquities,
Who heals all your diseases,
Who redeems your life from destruction,
Who crowns you with lovingkindness and tender mercies,
Who satisfies your mouth with good things,
So that your youth is renewed like the eagle's.
The Lord executes righteousness
And justice for all who are oppressed. Psalm 103:1-6
The above passage reminds us of God's goodness in our lives, our freedom in Him,  and the many benefits that He has bestowed to His children.
Psalm 103 begins with the reminder that the Lord is worthy to be praised and honored. We worship Him with our whole being. We sing to Him, dance, declare, and proclaim His goodness because He is worthy to be praised. He is above all things, and He is the ruler of all mankind.
But now the righteousness of God apart from the law is revealed, being witnessed by the Law and the Prophets,  even the righteousness of God, through faith in Jesus Christ, to all and on all who believe. For there is no difference; for all have sinned and fall short of the glory of God,  being justified freely by His grace through the redemption that is in Christ Jesus,  whom God set forth as a propitiation by His blood, through faith, to demonstrate His righteousness, because in His forbearance God had passed over the sins that were previously committed, to demonstrate at the present time His righteousness, that He might be just and the justifier of the one who has faith in Jesus. Romans 3:21-26
First and foremost, Psalm 103 tells us that God forgives all our iniquities and sins. Jesus made a way for us back to the Father. We get to approach the throne of grace and be in His presence because of what Jesus did on the cross for us. He sacrificed His life so we may have life. Without this beautiful and free gift of God, we would have no peace or assurance of salvation. We are called righteous because we have become in right standing with God! Hallelujah!
But when the multitudes knew it, they followed Him; and He received them and spoke to them about the kingdom of God, and healed those who had need of healing. Luke 9:11
Second, God is our Jehovah-Rapha. He is the God who heals. Jesus' touch changes everything. His healing goes beyond science and natural possibilities. He continues to be in the business of healing lives physically, emotionally, and mentally. He calls us to His Kingdom where is it a Kingdom of rest and peace. When we enter and remain in His peace, it brings rest and healing to our bodies and souls.
"The Spirit of the Lord is upon Me, Because He has anointed Me To preach the gospel to the poor; He has sent Me to heal the brokenhearted, To proclaim liberty to the captives And recovery of sight to the blind, To set at liberty those who are oppressed; Isaiah 61:1; Luke 4:18
Third, God brings about redemption and deliverance from destruction. Our sins had major consequences that cause pain and brokenness in our lives as well as others' lives. When Jesus enters our lives, He begins to deliver us from those destructive patterns and behaviors. He demolishes strongholds in our lives, so we can be truly free in Christ!
Fourth, the Lord crowns us with loving kindness and His tender mercies. A crown is a declaration of status and importance. As the Lord washes and cleanses us, He also puts His seal of sonship/daughtership on us. We get to tell/show the world that we belong to Him and we have value because of our relationship to Him. Our lives become a proclamation of His goodness and His mercies that He has showered on us, and He has blessed us with.
Fifth, He also begins to change our taste buds, and we begin to like and desire the good things of God. As we delight in Him and choose His truth, His will, and His desires. He blesses us by satisfying our mouth with good things. Praise the Lord!
Finally, He begins to show us what true righteousness and justice are. He is the one who defines the terms of good and evil not the world. We go to Him to show us what is true, right, noble, and praiseworthy. We can only understand justice of God when we believe and live in His righteousness.
Mediate on the above passage and remind yourself of the freedom that you have in Christ! As the world continues to be in bondage of sin and darkness, let us walk in the freedom that Christ bought for us and offer hope to the captives.