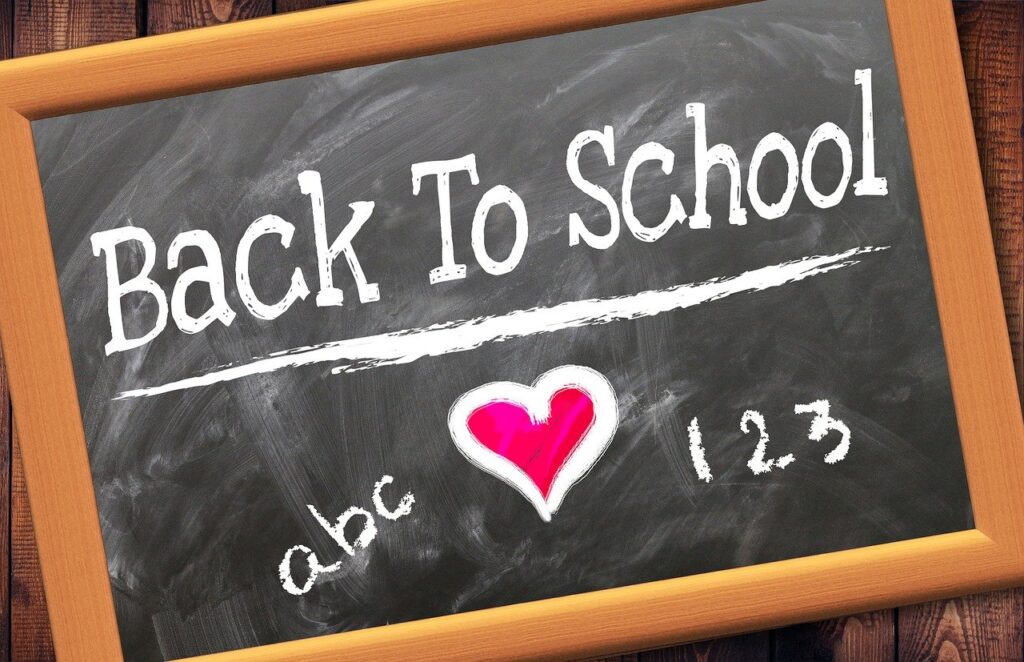 Memorizing the passage about the armor of God (Ephesians 6:10-18) along with your children or grandchildren will help them utilize His armor in times of confusion and temptations in the schools.
This is a continuation of the armor of God passage that I have been sharing in the last couple of devotionals.
17 And take the helmet of salvation, and the sword of the Spirit, which is the word of God; 
One of the big attacks on the young people these days is their identity. The educational system and its progressive agenda bring doubt to the identity of a child.
When they put on the helmet of salvation, they are standing on what God says about them. They are secure about who God is and how He has shaped them. The helmet of salvation is also the recognition of Jesus' blood bringing them salvation and giving them a new nature.
The world continues to try to reinvent itself and encourage young people to define themselves by new terms. Christian students don't have to try to find a new identity or a new nature. They already have it!
But let us who are of the day be sober, putting on the breastplate of faith and love, and as a helmet the hope of salvation. 1 Thessalonians 5:8
The helmet of salvation also gives us hope. We have been bought with a price. We belong to Him, and nothing shall separate us from His love. When young people continue to meditate on this truth, they will be better equipped to handle the rejection in the schools and believe God has a plan for them even if at times they feel lonely or misunderstood.
Every word of God is pure; He is a shield to those who put their trust in Him. Proverbs 30:5
Young people should be encouraged to continue to learn the word of God and exercise it in their own lives. This will give them the skill to wield the sword in times of temptation and not give in to what is coming at them to get them off track.
The Bible tells us that God's word is pure. That means regardless of trends of the day and the new findings of science, every student can rely on the Bible to tell them the truth. The word of God will keep them on track with what God desires for their lives.
18 praying always with all prayer and supplication in the Spirit, being watchful to this end with all perseverance and supplication for all the saints— 
Our young people can learn to pray about all things. They can use utilize prayer any time of day or night asking God for help about big or small requests. They can also pray for others who are in need of prayer and are open to be prayed for.
19 and for me, that utterance may be given to me, that I may open my mouth boldly to make known the mystery of the gospel, 20 for which I am an ambassador in chains; that in it I may speak boldly, as I ought to speak.
The youth can learn to reach others for Jesus. They can begin to pray for one of their unsaved friends and ask the Lord to give them opportunity to witness to them.
There is much preparation work that we can do with our children to help them be equipped for the spiritual, emotional, and mental battleground at the schools. Many times our focus is their academics, but it is their spiritual wellbeing that allows them to remain healthy and alert so that they are not swayed by the voices and the influences around them.
Image by Stefan Schweihofer from Pixabay