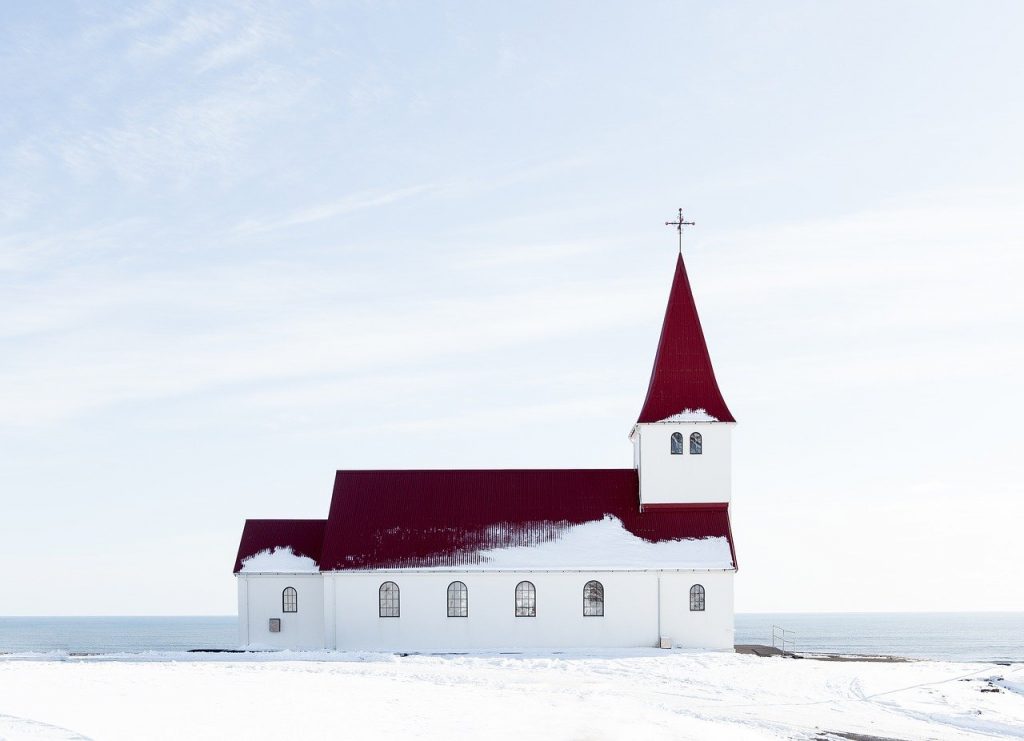 Having God's vision helps us to prioritize our lives according to His will. It also gives us the willingness to shore up our lives and set things in order. One of the priorities in the life of a believer is their need for a spiritual family.
Has the Lord been nudging you about the need to join a local church!? How long has it been since you have been part of a local church as a committed member not just as an observer!?
And with many other words he testified and exhorted them, saying, "Be saved from this perverse generation." Then those who gladly received his word were baptized; and that day about three thousand souls were added to them. And they continued steadfastly in the apostles' doctrine and fellowship, in the breaking of bread, and in prayers. Acts 2:40-42
One of the ways we need to shore up our lives this year is to join a local church if we haven't already. The book of Acts shows that even though the Day of Pentecost was profound and historic, people did not park on that one experience. The apostles had a revelation that the event was only a precursor to Jesus building His church and fulfilling the Great Commission through them.
After the Pentecost, the Apostles realized that the new believers needed shepherding, sound teachings, prayer, and fellowship. The new Christians had come to a newfound personal relationship with the Lord, and at the same time, they became part of a spiritual family where they were loved, taught, and accepted. The early church continued meeting with each other despite persecutions because they understood their need for being together.
And let us consider one another in order to stir up love and good works, not forsaking the assembling of ourselves together, as is the manner of some, but exhorting one another, and so much the more as you see the Day approaching. Hebrews 10:24-25
We live in a very individualistic culture. People are proud of their independence and find dependency on others as a sign of weakness. But the truth is that no person can stand alone in life. Interestingly, when soldiers are trained, it is all about teamwork. These men and women who are skilled in fighting and have access to most lethal weapons still need teamwork to succeed in their dangerous assignments. Similarly, the world is full of many voices, confusion, and darkness, and the people of God cannot afford to do their walk with Christ alone. They need each other and they need a church family!
To belong to a local church should be a priority for all believers if they want to build a healthy spiritual life. We need to invest our time in a local church and develop a Godly support system that helps us spiritually, relationally, and emotionally. The enemy wants the people of God to be isolated and scattered because that keeps them vulnerable to the enemy's attacks and temptations, and it prevents them from being effective in the Kingdom. As the Day is approaching according to above scriptures, we should even be more motivated to gather and assemble with our brothers and sisters in Christ and encourage one another in the faith.
There are many who complain about church having issues. Some have tried attending various churches but have given up on finding a good church. They have settled the fact that they may no longer be part of the church and have resolved to be content with a few Christian friends they have.
Let me encourage you to put your former church experiences behind you. Forgive those who have offended you and don't compare churches with each other. You are not shopping for a car; you are trying to get plugged into a spiritual family!  The decision needs be led by the Lord and not be dictated by all superficial likes and dislikes of a church. Seek God's heart and vision for the church and your part in it. Let Him lead you and place you in a spiritual family. You will be blessed and others will be blessed because you are joining their fellowship.
Image by Free-Photos from Pixabay