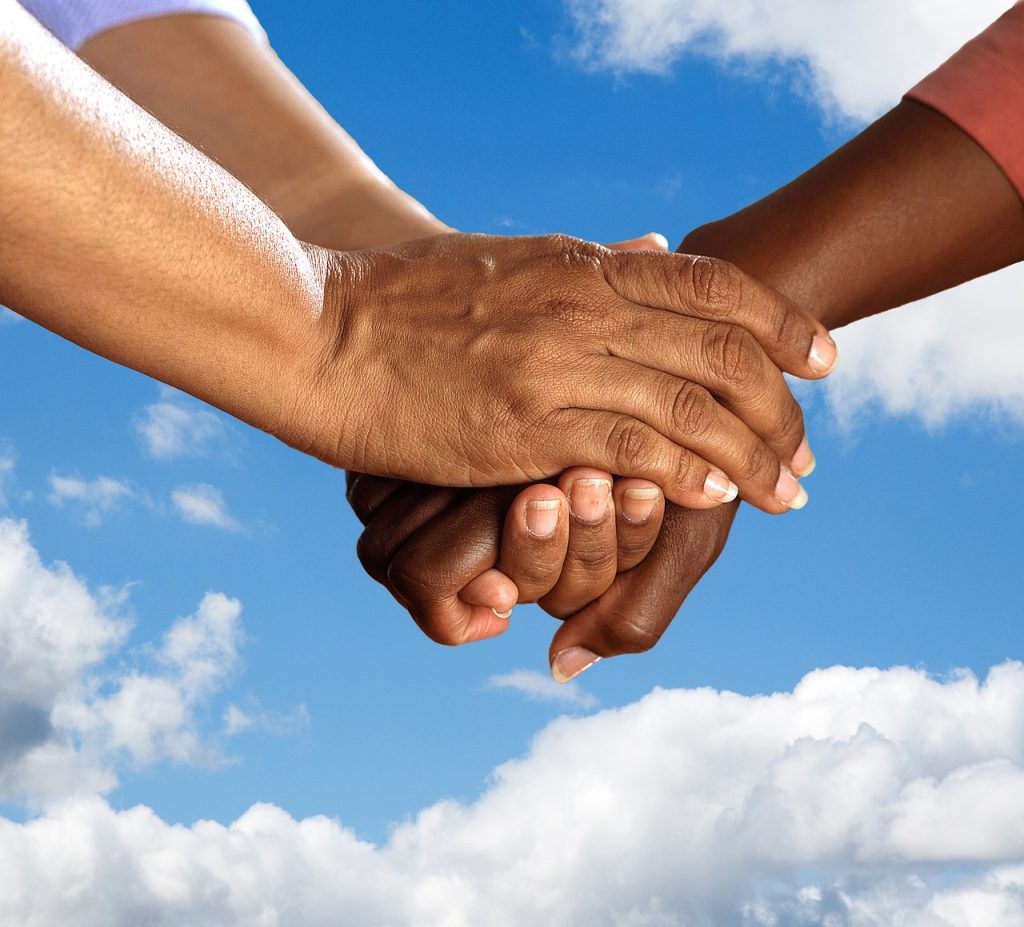 Cornelius was a Gentile man who feared God. God heard his prayer when Cornelius sought him with all his heart.
Then Peter opened his mouth and said: "In truth I perceive that God shows no partiality. 

 But in every nation whoever fears Him and works righteousness is accepted by Him. 

 The word which God sent to the children of Israel, preaching peace through Jesus Christ—He is Lord of all— Acts 10: 34-36
Cornelius had been praying and fasting when he was visited by an angel. The angel gave specific instructions about where to find Peter, so he can hear what he has to say.  In turn, Peter had to have his own vision to see that God desired to reach a man that he and others would have considered unclean. The above words were spoken by Peter when came to the house of Cornelius. Peter realized that salvation was not only available to the Jewish people, but it was also available to all others who feared the Lord and sought Him. Praise God for Peter's obedience that paved the way for all of us to become part of His family and to be partakers of His kingdom and glory! Cornelius' fasting reminds me of what Jesus told His disciples:
Moreover,
when you fast, do not be like the
hypocrites, with a sad countenance. For they disfigure their faces that they may appear to men to be fasting. Assuredly, I say to you, they have their reward.
But you, when you fast,
anoint your head and wash your face,
so that you do not appear to men to be fasting, but to your Father who is in the secret place; and your Father who sees in secret will reward you
openly. Matthew 6: 16-19
Jesus told His disciples not to be like the hypocrites and not to bring attention to themselves by misusing prayer and fasting. This is one of the dangers of being part of a community of believers. People can talk about their fasting as a way to share what God is doing in their midst. However, it can also bring attention to the person. Jesus tells us that fasting is an intimate part of our relationship with Him that is not supposed to be advertised.
When people talk about our fasting, they could look impressive to others or they could be thought of more spiritually mature than others. However, God is not impressed! We also don't want other people to fast out of peer pressure. They should do it because they want to be intimate with the Lord.
We should teach about fasting and encourage others to do it, but if we want people to develop a personal relationship with the Lord, we need to give them room to interact with the Lord and develop their intimacy through prayer and fasting. The Lord rewards those who are doing it for the audience of one and are not concerned about how they are perceived by others.
Cornelius did not have a community of believers to motivate him or pressure him; he just wanted to sincerely seek the Lord. The Lord was pleased to reveal Himself to a Gentile; someone whom the Jewish religious people considered unclean! We see Jesus' above words being worked out in Cornelius' life!  What Cornelius did in secret, God rewarded him openly. He did not advertise his spiritual work to others to be impressive or to look religious; he just wanted to know God. And God met him and blessed him above and beyond what he thought or imagined! Whenever I read Cornelius' story, it makes me want to cry. It is very heartwarming to see a man sincerely hungry and thirsty for God while he didn't know much about the Lord. It is awesome to see the Lord answering Cornelius' prayers and revealing Himself to him. God has no partiality and His arms are wide open to those who seek him. Cornelius was accepted just as Peter was. He became a son in the kingdom and was accepted by the Lord along with his family members.
The blessing of being accepted by the Lord is that just as God reached us while we were not from the natural seed of Abraham, He desires to reach others who don't look like us, smell like us, dress like us, or live like us. We also have the privilege and the responsibility to love others just as God loved us and revealed Himself to us. When we open our hearts to others and allow them to feel accepted and loved by the Lord through us, God can do miracles of salvation, healing, and deliverance in their lives!
Are there people in your life that you don't accept in your heart? Pray and ask the Lord to change your heart towards those individuals. Don't let your personal or cultural preferences to get in the way of blessing others with the love of God and being blessed in having reached someone. In the above passage, not only Cornelius and his household was blessed, but Peter was blessed by his obedience and seeing people's lives changed! Image by 
Karen Arnold
 from 
Pixabay