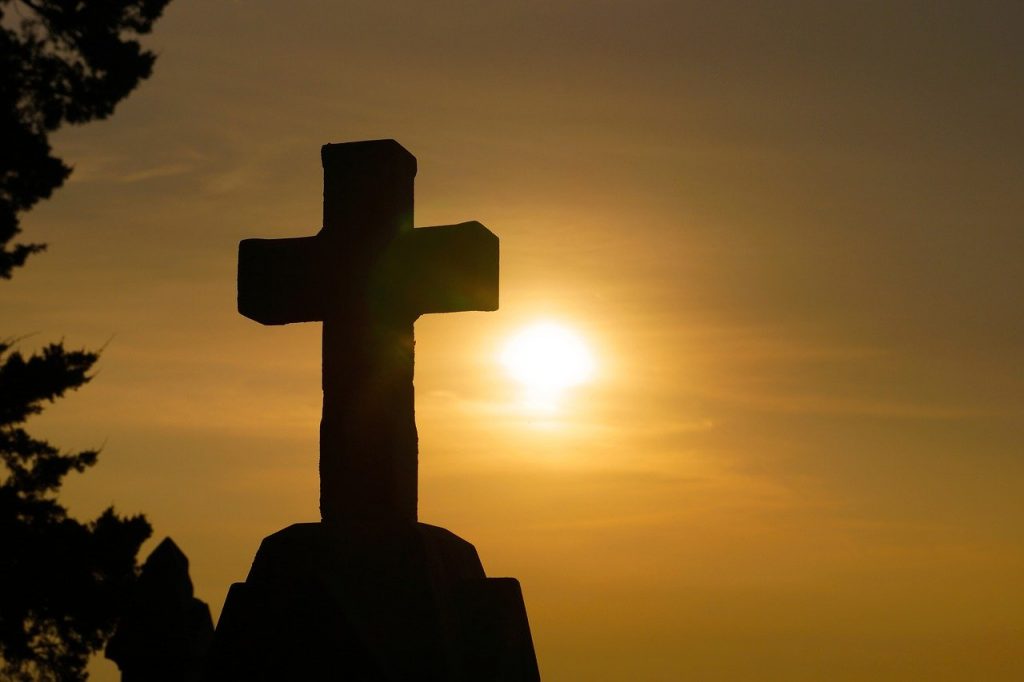 Everyone wants to be happy in life, but many try to find it with their own futile attempts. They don't realize that to be truly content we need to go the author of life the one who has designed it for us.
People reject the fear of God as if it will take away their freedom. To the contrary, it is only through a healthy fear of the Lord that we can we live a life of peace, meaning, and freedom.
The fear of man brings a snare, but whoever trusts in the Lord shall be safe. Proverbs 29:25
The fear of the Lord is a fountain of life, to turn one away from the snares of death. Proverbs 14:27
The fear of man sets a trap for a person and confines them from following the Lord and obeying Him.  On the other hand,  the fear of God brings about life and safety. When we Honor God, it puts us in a position to pay attention to His boundaries that keep us from temptation. This in turn protects a person from opening the door to the demonic snare and self-deception.
The Lord has designed life with order, boundaries, and proper function. Those who take His design and His word seriously and learn how He has purposed us to live, will have a much more secure and satisfying life than others.
Our humanistic world, has elevated the value of human beings and lowered the value of a Holy God.  They claim that man is inherently good and that the Bible is not infallible. That kind of worldview and mindset has logical consequences. For example, if we are inherently good, then there is no need for us to look to Jesus for salvation or seek to honor God. If the Bible is not infallible, people don't have to take it as the word of God, and neither do they need to study the Bible or hide it in their hearts.  If people are inherently good, then they don't need to seek the wisdom of a holy God and wait upon His spirit to lead and guide them in life!
I sought the Lord, and He heard me,
And delivered me from all my fears.
5 They looked to Him and were radiant,
And their faces were not ashamed. Psalm 34:4-5
Oh, taste and see that the Lord is good;
Blessed is the man who trusts in Him!
9 Oh, fear the Lord, you His saints!
There is no want to those who fear Him. Psalm 34:8-9
The above passage teaches us several truths. First and foremost, the Lord is the one only who is good. Apart from Him there is nothing good in us. We are all sinners saved by the grace of God and the blood of Jesus. This is something that we can experience in our own lives and tasting the goodness of God. The sooner we believe and accept His goodness in our lives, the healthier we become in all areas of our lives. This truth will also guard us from disillusionment about our nature, and it will begin to heal our relationships.
Second, when we fear God and seek Him, the Lord has the power to remove all other fears out of our lives and give us contentment in life. Seeking Him is an essential part of walking with God. We don't  know the will of God in every situation nor can we assume that God will bless whatever we think is a good idea. As a result seeking Him helps us to align our will to His will. In the process, God begins to show us and deliver us from all forms of bondages and hindrances.
Third, we cannot fully enjoy our relationship with the Lord unless we have a right relationship of love and honor recognizing that God is Holy and He is also our heavenly Father. Trusting in God and walking closely with Him helps us to deal with shame, fear, and our wants. The fear of the Lord provides us a safe and secure refuge, and the love of God fills us with His joy and peace. The love and the fear of God help us to stop looking to the world for the things that God already has provided for us in the form of identity, value, significance. We need both the love and the fear of the Lord to be able to live a life of freedom that is led by His spirit.
Do you have a healthy fear of the Lord? If not, what needs to change to embrace this aspect of your relationship with God? If you have the fear of the Lord, how has it helped you in your walk with the Lord? Share with others about the fear of the Lord and help them to see the benefit of it in their lives.