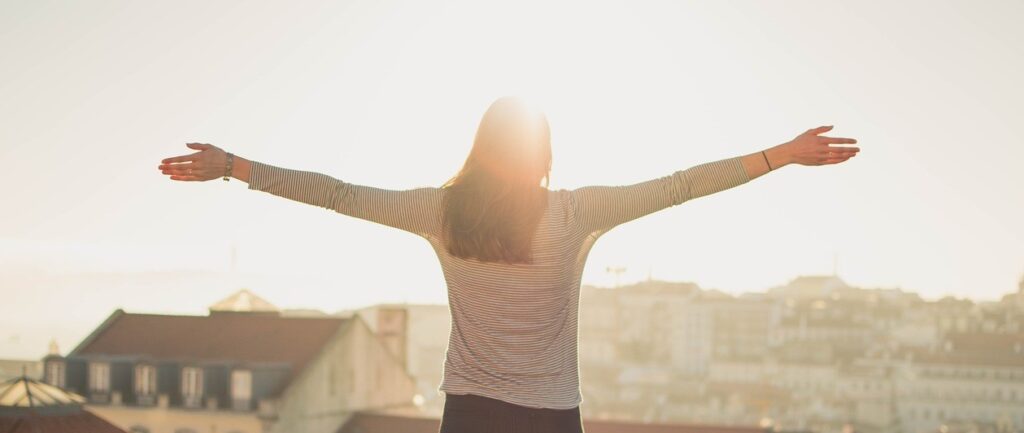 While we have a special day to celebrate Thanksgiving and enjoy family, friends, and food, making a habit of thanks giving is even more important and life-giving!
And having food and clothing, with these we shall be content. 1 Timothy 6:8
While food and clothing are the basics needs that we each have, we tend to take them for granted living a first-world country.  When was the last time that you have been content by sheer fact of having food and clothing?! Not only, do we take food and clothing for granted, but we also tend to take health, provision, warm home, and many other things in life for granted. However, it is in being thankful that we become more peaceful and content in life.
But I rejoiced in the Lord greatly that now at last your care for me has flourished again; though you surely did care, but you lacked opportunity. Not that I speak in regard to need, for I have learned in whatever state I am, to be content: I know how to be abased, and I know how to abound. Everywhere and in all things I have learned both to be full and to be hungry, both to abound and to suffer need. I can do all things through Christ who strengthens me. Philippians 4:10-13
Apostle Paul could have written about all the good things that were going on and how the Kingdom of God was expanding, but he didn't. He told his readers about his challenges in life and his intent in remaining content despite the hardships.
The truth is that many who celebrate Thanksgiving, have various challenges and needs. We can focus on what is not working or hurting in our bodies, or we can choose to thank the Lord for His bounty. This is the place where contentment is shaped when we fight the battle in our minds and emotions and not give in to discontentment or worry.  Instead, we give thanks and are grateful for all that the Lord is doing.
How content are you!? When you think about your life, do you tend to focus on what you don't have or what you do have? The scripture tells us that Godliness with contentment is great gain (1Timothy 6:6). We miss out on life and opportunities when we are not content. However, when we are content, we gain peace, joy, and a feeling of wellbeing.