Sometimes fighting the good fight is not what we do actively, but what we allow passively in our lives! One of the subtle ways that we lose ground in fighting the good fight is our thought life! Many times we can be passive with the thoughts that come to our minds not recognizing that they will impact our attitudes and actions!
For the weapons of our warfare are not carnal but mighty in God for pulling down strongholds, casting down arguments and every high thing that exalts itself against the knowledge of God, bringing every thought into captivity to the obedience of Christ, and being ready to punish all disobedience when your obedience is fulfilled. 2Corinthians 10:4-6
Apostle Paul exposed the thought life as one of the key areas that we must take control of to gain victory in our lives. This warfare cannot be won unless we are willing to take down the strongholds that gave us false security. Our carnal nature is designed to protect itself from harm and pain. One of the ways we guard ourselves is that we create strongholds to hide behind them to ensure we are protected. The strongholds can be created due to past experiences, hurt, ungodly soulish ties, and disappointments. We also develop arguments based on our carnal understanding, which justify the existence of the strongholds. Therefore, strongholds and arguments work together to create a carnal shield or fortress against pain. The problem is that this carnal shield also hinders our growth and development in the faith and the new things God wants to do in our lives in changing our attitudes and our perception of the world around us.
If we want to be freed from the bondage of lies and not be held captive to the deception of the enemy, we must tear down strongholds and arguments and hold them captive to the obedience of Christ. We are either held captive by them, or we must hold them captive!
How do we recognize what is of the enemy? Below verses give us insight into it.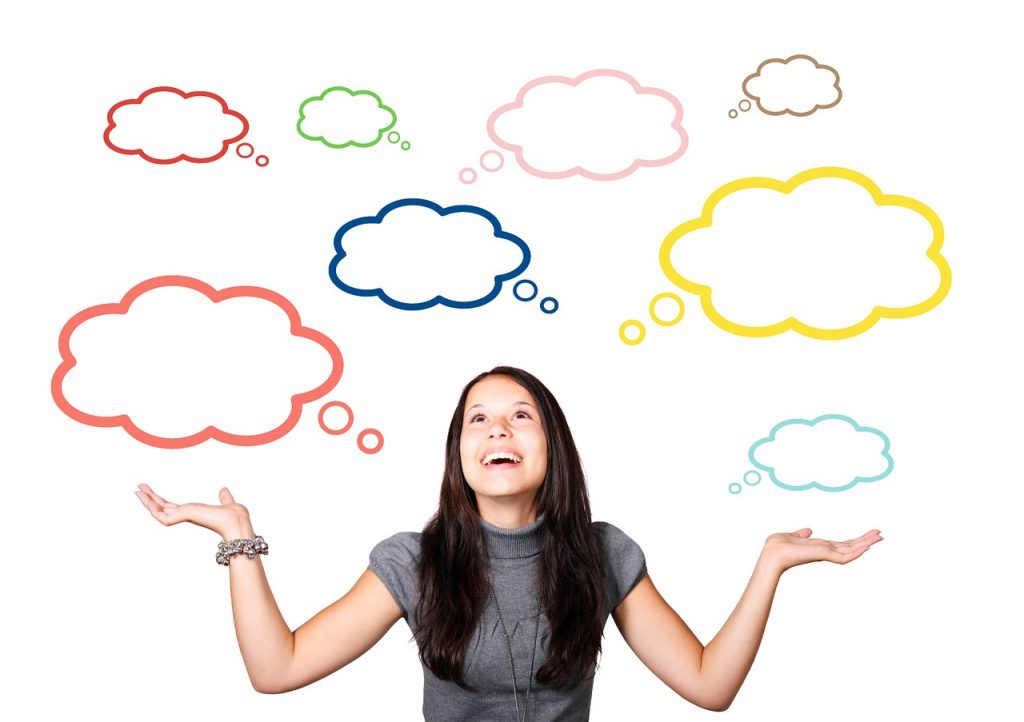 Finally, brethren, whatever things are true, whatever things are noble, whatever things are just, whatever things are pure, whatever things are lovely, whatever things are of good report, if there is any virtue and if there is anything praiseworthy—meditate on these things. The things which you learned and received and heard and saw in me, these do, and the God of peace will be with you. Philippians 4:8-9
When we begin to walk with God, He desires to change us inside out. Many of our visible habits can be stopped much easier and faster, but it is our internal world that requires deep work of the Holy Spirit! One of the ways that God wants to change us is the way we think. Our thought life either produces life-giving attitudes and actions or it causes negativity, suspicion, and animosity in the way we see our world! When we are willing to actively pay attention to our thought-life and hold thoughts that cause stress, anxiety, and pain captive, then we can meditate on thoughts that are true, noble, just, pure, lovely, of good report, and praiseworthy.
To live life according to the above scriptures is much harder than a strenuous exercise! It requires attention, focus, consistency, and faith to continue to push through all the negativity that tries to barge in our hearts and minds. The good news is that if we commit to following through with the above two scriptures, we will experience a new dimension of deliverance that will wipe out depression, anger, bitterness, jealousy, insecurity, strife, and division in our lives. Over time, it will also get easier to think the right thoughts. The by-product of this disciplined lifestyle is that we are fighting the good fight according to God's instructions and blueprints!
Image by Gerd Altmann from Pixabay