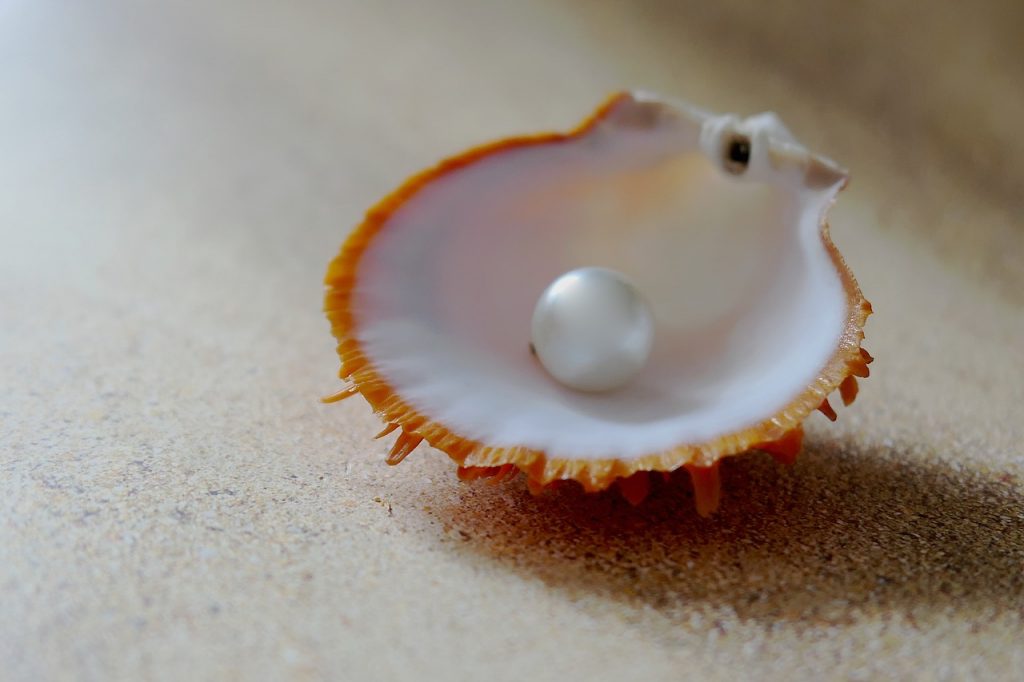 "Again, the kingdom of heaven is like a merchant seeking beautiful pearls,  who, when he had found one pearl of great price, went and sold all that he had and bought it. Matthew 13:45-46
Jesus likened the kingdom of God to a merchant looking for beautiful pearls. We can presume that this  merchant knew and understood the quality and value of  pearls. He came across this beautiful pearl, and he couldn't pass up the opportunity to buy it even it it cost him everything!
Similarly, God is expert in humanity and knows and understands our value and our potential! Although sin had marred humanity, the Lord knew the beauty of human soul, for He created us in His image! Even though the Lord still possessed this whole amazing world with all its beauty, but God's heart was after people! When sin entered the world, it broke our covenant with a Holy God, and humanity no longer belonged to the kingdom of God. We were no longer in relationship with God! Therefore, we had to be bought back from the kingdom of darkness. So the Lord sent Jesus to seek and save those who were lost!
In the above parable, the beautiful pearl was a pricy one, but the merchant was willing to sell all he had to buy it. The merchant had found something that was worth more than all the others things he owned, and he was willing to sell everything to pay full price and purchase this pearl of great price.
We were also pricy to be bought by God. From the beginning, when God created Adam and Eve, He called us good! Sin did not change our value before God, but it caused us to be separated from the Kingdom of God. To fix the problem, humanity had to be bought back from the kingdom of darkness. The price was very high, and the only one qualified to pay the price was God's son, the perfect one!
Jesus' blood paid in full the price for our salvation! He paid full price for the pearl of great price! He didn't leave anything out to be bought later. He died for our past, present, and future sins. He died for our insecurities, shame, guilt, inadequacies, rejection, rebellion, and pain. There is nothing that Jesus' blood cannot cover, and He cannot forgive. He washed us clean as the pearls of great price. His satisfaction is for us to be belong to Him!
For those of you who have never known Jesus, He has already paid the full price for your forgiveness and restoration! Hs saw you as valuable despite all your past, and He died on the cross to buy you back from sin and destruction and to bring you to His Kingdom of light and freedom! The invitation is yours  if you choose to accept His work on the cross on your behalf and surrender your life to Him! If you are ready to accept Jesus as your Savior and Lord, click on Salvation prayer at the top of this page and pray the prayer. I can assure you that your life will never be the same again, and you begin a journey in knowing and growing in God that will last you a lifetime!
For those of you who already know Jesus, is there anything that keeps you from Him? Is there anything that causes you to feel not accepted? The truth is that He paid the price in Full, so there is nothing that can keep you from the love of God. Talk to the Lord and lay down anything that has been a heavy burden or has caused a distance in your relationship to God or others. He paid it all, and He can restore your life when you give him the reins!
Let's thank the Lord for what He has done for us and receive His acceptance in full! Praise the Lord for sending Jesus to the earth, and thank you Jesus for paying the full price for our redemption and restoration!