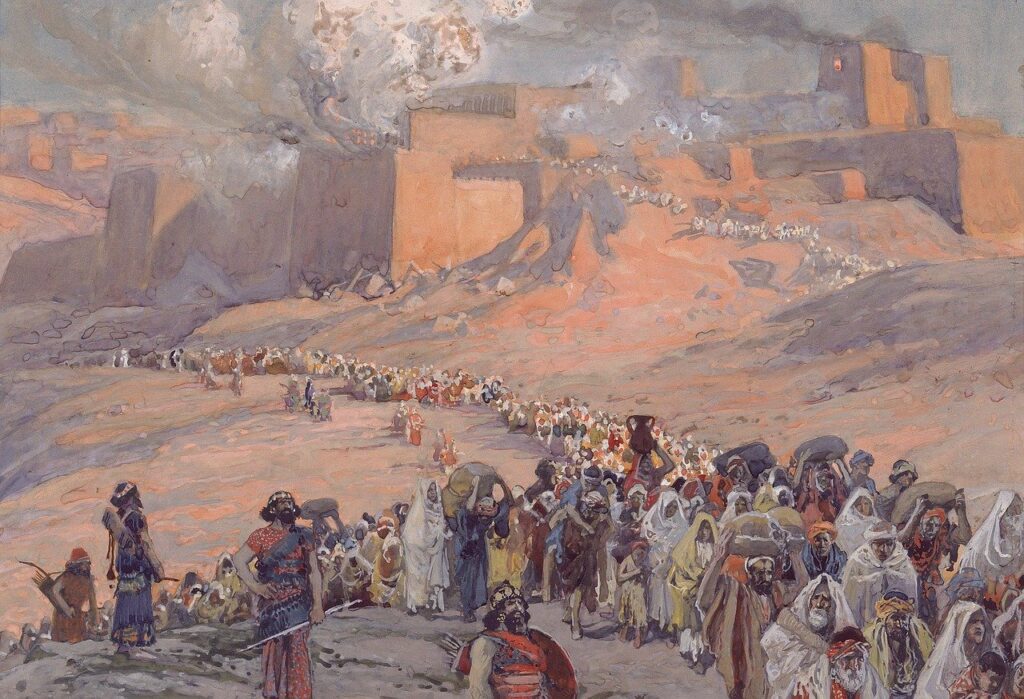 While many see the temple of God as a building, the New Testament tells us about God's everlasting temple!
Now Hiram king of Tyre sent his servants to Solomon, because he heard that they had anointed him king in place of his father, for Hiram had always loved David.  Then Solomon sent to Hiram, saying: You know how my father David could not build a house for the name of the Lord his God because of the wars which were fought against him on every side, until the Lord put his foes under the soles of his feet. But now the Lord my God has given me rest on every side; there is neither adversary nor evil occurrence. And behold, I propose to build a house for the name of the Lord my God, as the Lord spoke to my father David, saying, "Your son, whom I will set on your throne in your place, he shall build the house for My name."
Now therefore, command that they cut down cedars for me from Lebanon; and my servants will be with your servants, and I will pay you wages for your servants according to whatever you say. For you know there is none among us who has skill to cut timber like the Sidonians. 1 Kings 5:1-6
Solomon was appointed by the Lord to build the temple. The scripture gives us details of the materials provided and the number of people involved to do this huge project.  However, the New Testament shows that God is ultimately looking for us to be His temple!
Do you not know that you are the temple of God and that the Spirit of God dwells in you? If anyone defiles the temple of God, God will destroy him. For the temple of God is holy, which temple you are.1 Corinthians 3:16-17
God calls us His temple. As born again believers, we have the Holy Spirit inside of us. We are called to live a holy life and to create the right environment for where the Holy Spirit is pleased to dwell in.
While we may be blessed with many resources, the scriptures don't show us that the disciples were concerned about making big sanctuaries and buildings for God. We are not called to be focused on building huge churches. We are not going to make an impact in the Kingdom by impressive buildings. Instead, we need to ensure that we are helping to build people's lives and that people are healthy and strong enough as God's temple. God is pleased when His people have readied themselves as a holy place where He can commune with us. Teaching and discipling people to help them understand this important truth is what God's people can do to help build the church!
Coming to Him as to a living stone, rejected indeed by men, but chosen by God and precious,  you also, as living stones, are being built up a spiritual house, a holy priesthood, to offer up spiritual sacrifices acceptable to God through Jesus Christ. Therefore it is also contained in the Scripture,
"Behold, I lay in Zion
A chief cornerstone, elect, precious,
And he who believes on Him will by no means be put to shame."
 Therefore, to you who believe, He is precious; but to those who are disobedient,
"The stone which the builders rejected
Has become the chief cornerstone,"
and
"A stone of stumbling
And a rock of offense."
They stumble, being disobedient to the word, to which they also were appointed. 1 Peter 2:4-8
Jesus is the center and the foundation of this temple. He is the one cornerstone of the entire temple of God. It is all about Him and it all centers around him. We are called living stones because God's law has been written on our hearts and not on the tablet of stones. Also we have a living and growing relationship with God. As we come together, we are the body of Christ and the temple of the Holy Spirit. This is the temple that cannot be overcome and will stand the test of time because Jesus is the foundation and the chief cornerstone.
When you think about the church what do you think about? Does a building come to your mind? Or does a group of people who love God and want to serve Him come to your mind? Let's allow God to transform our minds and make us be aligned with His heart and His will when it comes to what He sees as the temple of God!
I did a teaching on 1 Kings 5 that further explains the parallel between the natural temple and the spiritual temple that God is building with all of us as His living stones built on the foundation of Jesus as the cornerstone.