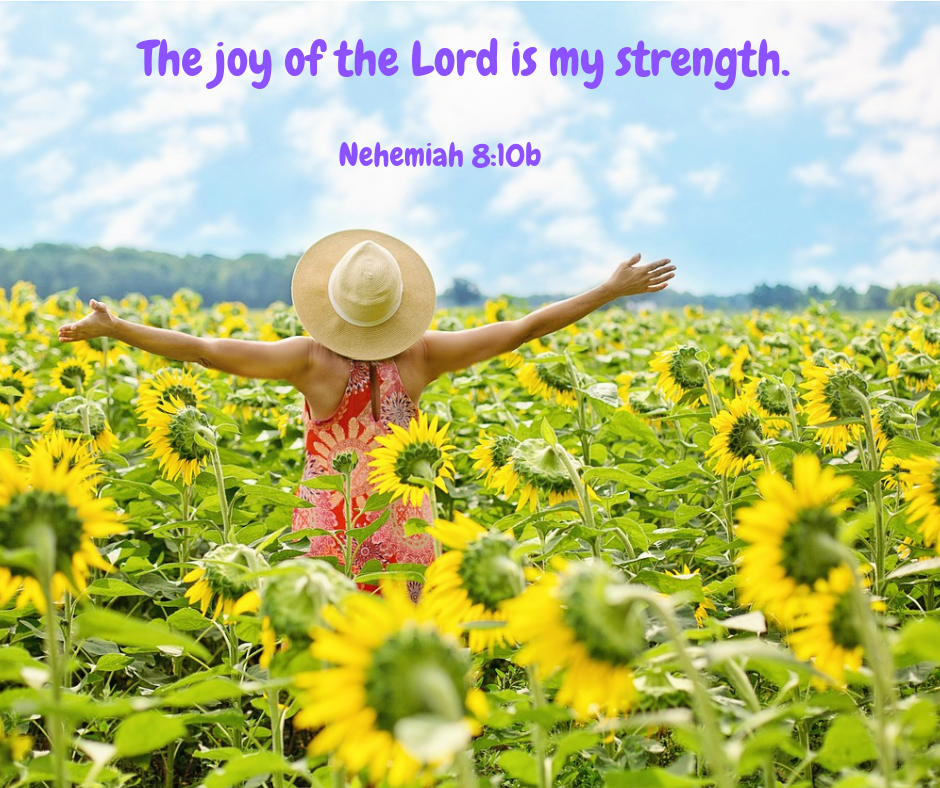 Are you a goal oriented-person? Do you tend to focus on your goals to the point that you miss out on enjoying your life everyday!? The Lord's joy is available should we choose to receive it!
Those of us who are goal-oriented tend to wait to celebrate until we reach our goals. The false belief is that we must finish the work before we can rest and enjoy life. The truth is that in most of life we are in one process or another. Why miss out on everyday opportunities to have the joy of God!? Everyday is a gift from the Lord, and it is in rejoicing that life goes better and we have more peace and contentment.
But let all those rejoice who put their trust in You;
Let them ever shout for joy, because You defend them;
Let those also who love Your name
Be joyful in You.
For You, O Lord, will bless the righteous; 
With favor You will surround him as with a shield. Psalm 5:11-12
Our joy should be based on the living and growing relationship with the Lord and not on our accomplishments. Furthermore, the more we trust God with things we can't control, the more rest and peace we will have in our hearts and the more opportunity for us to live in the joy of God.
Those who have put their trust in Him have the privilege of rejoicing in God because they have been accepted by the Lord! God is our Abba Father and He is with us. We get to love God because He has loved us first. We can rejoice in being saved and in His provision and protection.
Here is a song of praise that lifts the spirit and brings joy to the heart: Every Praise by Hezekiah Walker.
Below are a few more scriptures about having joy in the Lord. Please meditate on these scriptures and allow the Lord to minister to you through them. Let's choose joy this week!
Restore to me the joy of Your salvation, And uphold me by Your generous Spirit. Psalm 51:12
Oh, let the nations be glad and sing for joy! For You shall judge the people righteously, And govern the nations on earth. Psalm 67:4
I was glad when they said to me, "Let us go into the house of the Lord." Psalm 122:1
Let Israel rejoice in their Maker; Let the children of Zion be joyful in their King. Psalm 149:2