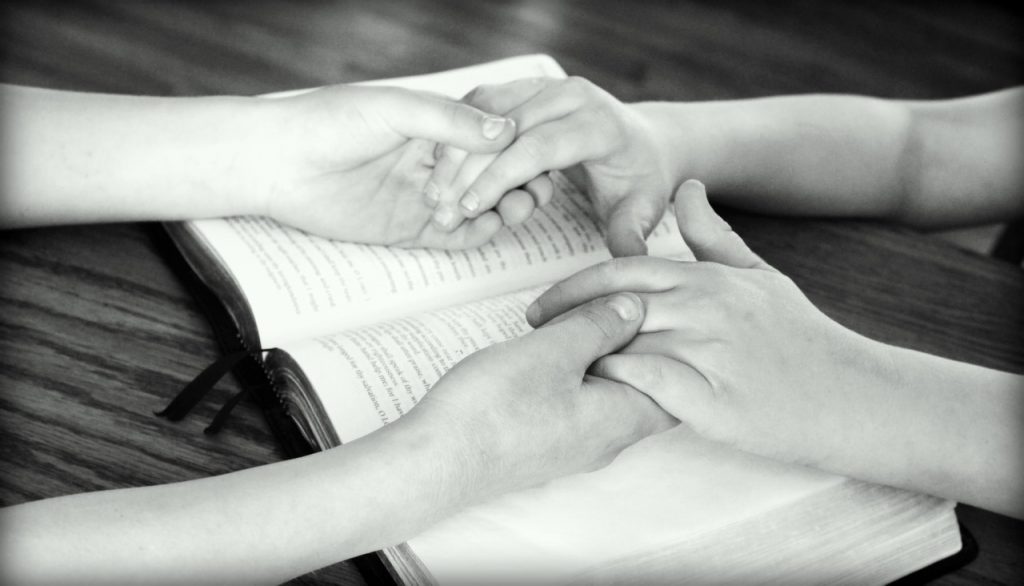 Apostle Jude completes his letter to the church by teaching the people of God how to remain strong in the faith and to help restore those who have gone off the rails and snatch them out of destruction.
how they told you that there would be mockers in the last time who would walk according to their own ungodly lusts.  These are sensual persons, who cause divisions, not having the Spirit. But you, beloved, building yourselves up on your most holy faith, praying in the Holy Spirit, keep yourselves in the love of God, looking for the mercy of our Lord Jesus Christ unto eternal life. And on some have compassion, making a distinction; but others save with fear, pulling them out of the fire, hating even the garment defiled by the flesh. 
Now to Him who is able to keep you from stumbling,
And to present you faultless
Before the presence of His glory with exceeding joy,
To God our Savior,
Who alone is wise,
Be glory and majesty,
Dominion and power,
Both now and forever.
Amen. Jude 18-25
Up to this point, Apostle Jude was identifying the characteristics of those that they needed to watch out for, but now he changes his focus to each person's relationship with God. He encourages them to shore up their faith. They need to build themselves up in their most holy faith. To do this, he gives them three things to do:
First, they should pray in the Holy Spirit. This is an important aspect of our walk with the Lord. We pray in the spirit, and we allow the Holy Spirit to edify our spirit man. We are not praying with our natural understanding, but we are communing with God and allowing Him to build up our spirit man.
Likewise the Spirit also helps in our weaknesses. For we do not know what we should pray for as we ought, but the Spirit Himself makes intercession for us with groanings which cannot be uttered. Now He who searches the hearts knows what the mind of the Spirit is, because He makes intercession for the saints according to the will of God. Romans 8:26-27
Apostle Paul, who wrote many books of the New Testament, told the Romans that he didn't always know how he should pray, but his spirit man groaned inwardly and made intercession for him. Our spirit man gets its instruction and direction from the Holy Spirit and leads us in spirit-led prayers. If you have a prayer language, I encourage you to use it regularly in your prayer time and allow the Lord to edify your spirit man. If you don't have a praying language, ask the Lord to be baptized in the Holy Spirit. You can also ask those who have been baptized in the Holy Spirit to lay hands on you and pray for the baptism of the Holy Spirit.
Second, Jude tells us to remain in the love of God. This is how we build our most holy faith. Being reminded of the love of God is so important because every voice out there tries to cause doubt and unbelief in the hearts of God's people, which makes the believers  get discouraged in the battle. They forget that they are still God's beloved and that they are accepted in Christ regardless of how they feel (See Ephesians 1:5-6).
Sometimes, we need to be reminded of God's love because people have disappointed us. When we remind ourselves of God's love for us, we stop questioning our value, and we begin to regain our peace and joy. We also don't leave room for a root of bitterness to grow in our hearts.
Third, we need to humbly remember God's mercy in our lives. We need to remind ourselves that it is through His loving kindness that He leads us to repentance. He is our hope of salvation and eternity. This important reminder keeps us in a place of humility in the way we handle false teachers and mockers.
Finally, Jude tells us the right way of handling those who have gone off the rails. He explains that we need to have a distinction between two different groups of people. Some need compassion, and we need to handle them gently. These individuals could have been new believers who got caught up with the wrong person or were manipulated by others.  Then some individuals will require a bolder and more forceful action in pulling them out of the fire before they are lost spiritually. Their situation is egregious, and it requires a more overt action. However, we need to do it with the fear of the Lord in our hearts to ensure we don't get lifted in pride or start looking down on others.
At the end of this chapter, Jude reminds us that the Lord is our keeper who will help us from stumbling and will grow us up in Him. He is our enabler. The Lord joyfully is willing to help us when we give Him the reign and let Him be the King who brings His Kingdom and glory in our lives. While there will be problems and issues in the church, Jesus is ultimately the ruler of the His church, and we get to partner with Him to see His bride remains healthy and safe.
Image by Godsgirl_madi from Pixabay