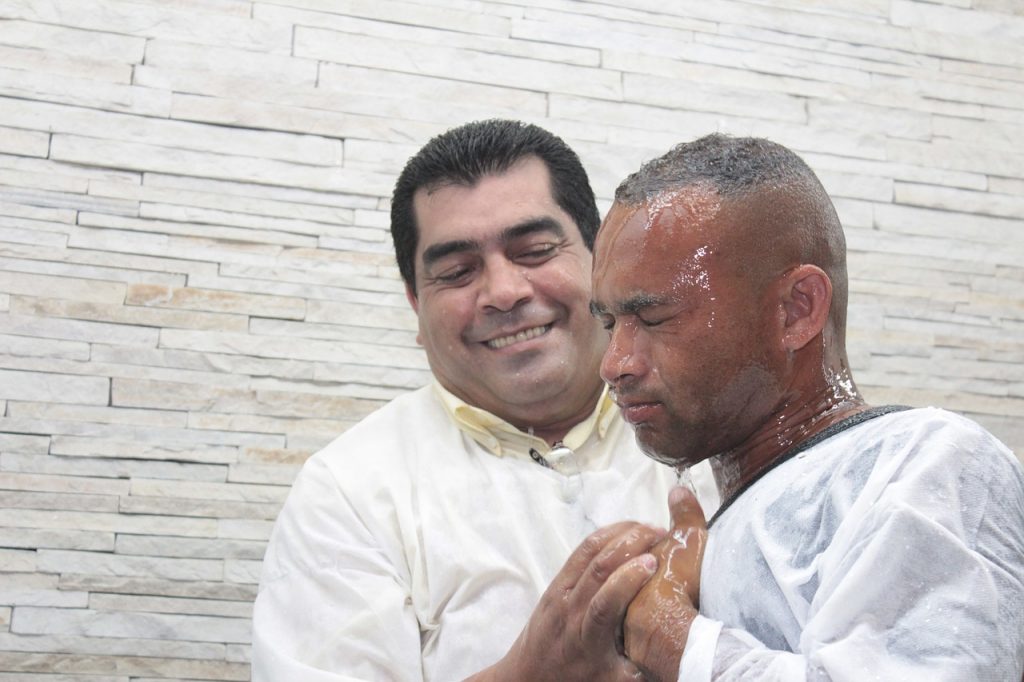 Jesus invested three years of His life in His disciples. Now it was their turn to reproduce in others what was deposited in them. Making disciples is an awesome assignment that belongs to us as well, and it reveals God's heart for people and how we should help them to grow up in God.
And Jesus came and spoke to them, saying, "All authority has been given to Me in heaven and on earth.  Go therefore and make disciples of all the nations, baptizing them in the name of the Father and of the Son and of the Holy Spirit, teaching them to observe all things that I have commanded you; and lo, I am with you always, even to the end of the age." Amen.
A personal relationship with Jesus is not meant to be done alone
The Great Commission is a reminder that a person cannot learn on their own how to walk with God. Every person needs someone to help them. We live in an independent culture and people want to do life on the their own, but in reality our relationship with Christ is healthy when we have the support, the teaching, and the encouragement of other believers in our lives.
When I recommitted my life to the Lord at age 23, I had decided that I was going to do Christianity on my own terms. Because I had been under controlling people all my life, I did not want to have other people tell me how to do my Christian life.  I even picked unbelieving roommates to make sure no one was going to tell me how to live my life. However, God had a better plan. I ended up becoming roommates with a mature believer. I had to find a place to live after my other roommates one after another got married. The new roommate did not preach to me but was available to pray with me or share a scripture when I asked her. I watched her life; her consistency in her walk with God was something I had not seen before in my life. I was discipled by her without being aware of it because it all happened relationally. Her life convicted me and caused me to desire to change and live my life more obediently God.
The scripture tells us that God sets the lonely in families. It is important for us to belong to a spiritual family and cultivate healthy spiritual relationships, so we can have the opportunity to grow in a healthy way.
We grow in our relationship to the Lord through obedience
Discipleship is helping people understand that obedience to God's commands is an essential part of their walk with God.  When we believe the Lord and obey His word, we see God coming through for us. This ignites our faith and the desire to follow and obey Him more fully in all things. Without obedience, people don't grow spiritually and remain babies in the faith. Then people begin to get disillusioned with their faith because they are not able to reap the blessings in their relationship with the Lord.
Lead by example
Jesus told His disciples to teach people to obey Him. That means obedience is not automatic, and it needs to be taught. What we teach others should be modeled in our lives. If we teach others what we do not practice, we will look like hypocrites, and it will cause others not to obey the Lord either. It would be as if you told your children that they should honor traffic rules, but when they are in your car, they see you over-speeding regularly. That does not show honor and significance to the laws of the roads, and it would be difficult for the child to take them seriously when they begin to drive.
Every teacher/mentor must also be a good follower of Jesus, and the mentors should be obedient to God. It is through obedience to Lord's commandments that we are blessed and we also show he world that God's commandments are weighty, significant, and life-changing.
A personal relationship with Jesus is not meant to remain private
Every believer in Christ is expected to have a public confession of their faith by being baptized in water and follow Jesus' example. Our relationship with Jesus is not meant to be remain private.
Jesus  told His disciples to baptize people in the name of the Father, Son, and the Holy Spirit. The believers should be taught about the triune God.. They need o get know all three of them and their role in working in unison in the life of the believer and in the world.
I think, there are many who do not the triune God well. Some are not very sure if the God of the Bible is different from the god that other religions follow. Others are held captive because they do not know the power of Jesus to set them free from their strongholds. There are those who have not learned to interact with the Holy Spirit and sense His leading. We need to help people to get to know the God of the Bible, the Son, and the Holy Spirit. There is much work to be done to help the people of God to be discipled and to grow in God.
Image by alexramos10 from Pixabay