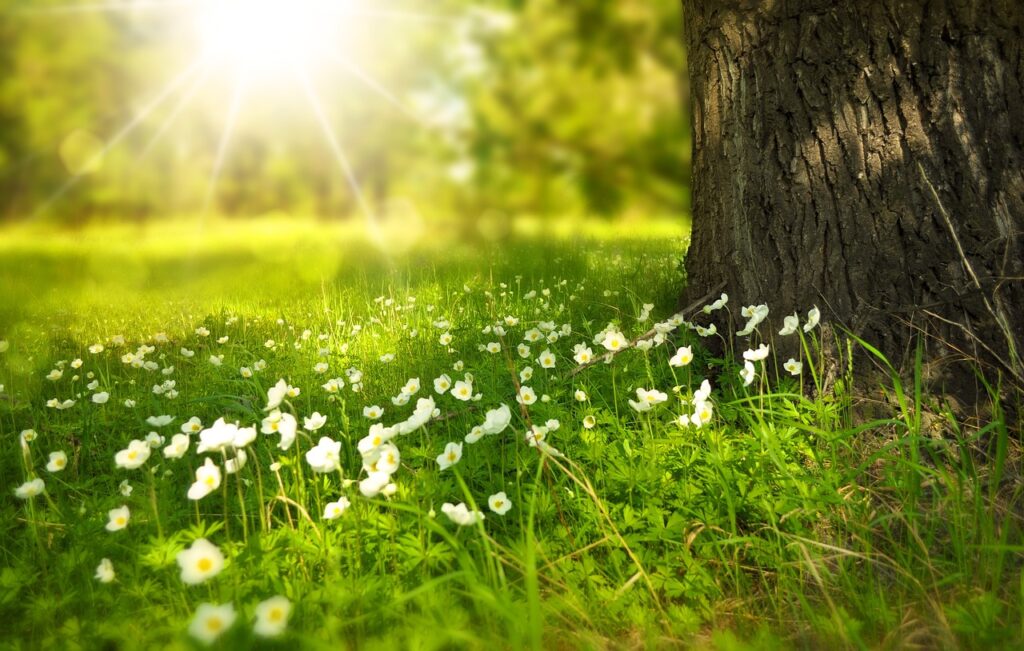 In the past several devotionals, I have been sharing about the secret to an abundant life according to Isaiah 55. This chapter ends with the above two verses declaring joy and peace that comes to every believer and even to their environment when they are walking as the Lord prescribes.
For you shall go out with joy,
And be led out with peace;
The mountains and the hills
Shall break forth into singing before you,
And all the trees of the field shall clap their hands.
13 Instead of the thorn shall come up the cypress tree,
And instead of the brier shall come up the myrtle tree;
And it shall be to the Lord for a name,
For an everlasting sign that shall not be cut off." Isaiah 55:12-13
Below is the summary of what I shared in the last few devotionals about Isaiah 55 that is worth remembering:
1. There is no wealth in the world that can buy us salvation and true satisfaction in life.
2. When we seek spiritual food and drink, our soul will delight in abundance. We don't have to have scarcity mentality and worry about what others have or get to do.
3. The Lord graciously will give us what we need if we ask Him for it. Furthermore, the Lord wants to clothe us with white garments and anoint our eyes, so we may see the world through His eyes!
4. The Lord teaches us how to recommit our lives to Him and begin the process of  restoration. He tells us to return to Him, call upon His name, and seek Him. When we return to Him, seek Him, and call upon His name, He is merciful, and He has abundant pardon for those who are ready to get their lives right.
5. When we draw near to the Lord, He draws near to us. It is very difficult to draw near to God and continue to live in sin. When we draw near to God, we begin the process of restoration, purification, and the enjoyment of the abundant life that the Lord has promised His children.
6. God's ways are higher than our ways. While we should learn about God's ways, we cannot create a formula for how the Lord is going to work in a certain situation.
7. Instead of trying to figure out the Lord and His ways, we want to acknowledge Him in all our ways. When we do this, He will direct our paths. This means we need to trust Him, listen to His voice, and be yielded to Him.
8. To enjoy the abundant life that God has for us, we need to continually remind ourselves that His thoughts are not our thoughts, and His ways are higher than our ways. Release your control and let Him take control of the situation.
9. God's word has a long standing purpose in our lives. His purpose is not to just make us feel better momentarily. On the contrary, the Lord has a higher, wider, and far-reaching intention to use His word and establish it by working through time and various seasons in our lives.
10. We patiently allow the good seed to take root in our hearts and lives. We work out our salvation with fear and trembling by walking closely with the Lord. Over time, we begin to see that our lives are becoming simpler, calmer, and more joyful.
11. God's word is meant to prosper us in life as He makes us wiser and causes us to align our lives with Him. It also allows us to be fruitful people which adds to the joy and the pleasure of walking with God and serving Him in the Kingdom.
When we walk in the above truths, thorns and briers are hindered in life, which was the curse that God spoke over Adam. Instead the lives of believers who are led by the spirit of God and walk in faith lead to fruitfulness and abundance.
Let's Continue to meditate on God's promises in Isaiah 55 and let the Lord speak to you.
Image by Larisa Koshkina from Pixabay