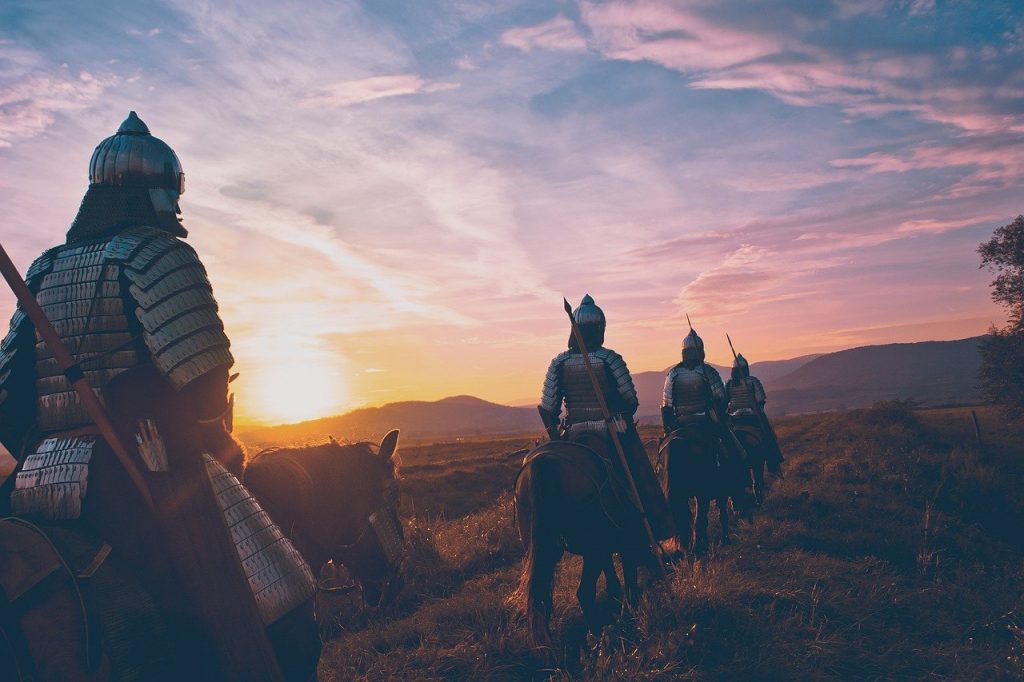 While God's gifts are irrevocable, His favor is revocable as we see in the story of Joshua and his people entering the Promised Land.
But the children of Israel committed a trespass regarding the accursed things, for Achan the son of Carmi, the son of Zabdi, the son of Zerah, of the tribe of Judah, took of the accursed things; so the anger of the Lord burned against the children of Israel.
Now Joshua sent men from Jericho to Ai, which is beside Beth Aven, on the east side of Bethel, and spoke to them, saying, "Go up and spy out the country." So the men went up and spied out Ai. And they returned to Joshua and said to him, "Do not let all the people go up, but let about two or three thousand men go up and attack Ai. Do not weary all the people there, for the people of Ai are few." So about three thousand men went up there from the people, but they fled before the men of Ai. And the men of Ai struck down about thirty-six men, for they chased them from before the gate as far as Shebarim, and struck them down on the descent; therefore the hearts of the people melted and became like water. Joshua 7:1-5
The Jewish people had a history of discontentment and disobedience while they were in the desert for forty years. However, once the older generation died and Joshua took over the leadership of God's people, God led them to take over the Promised Land.
The Lord gave Joshua the strategy of walking around Jericho for seven days and blowing their trumpets; at the end of this time, the walls fell without the Jewish people needing to tear down the walls.  The Lord gave them favor, and they didn't have to fight for their success. However, this did not last as they chose to disobey the Lord.
Some of the people decided that having God's amazing favor was not enough, so they decided to gather unlawful items for themselves. They stole some accursed items and included them with their own possessions.  God's anger rose against them, and this time He decided that they were not going to have success when they went to attack Ai. They ended up being chased back and their hearts began to melt.
God's favor is a great blessing, and it is not something that we should play around with or take for granted. The Israelites became overconfident by their success at Jericho, and they assumed that God's favor will continue to be with them regardless of their behavior or disobedience.
We also need to humbly be thankful for God's favor and not assume that His favor is irrevocable. Praise God that He is merciful, but this does not mean that He will continue to endorse things that He is not pleased with.
The Jewish people had forgotten that they were part and parcel of God's plan in fulfilling what He had promised to Abraham centuries prior. They failed to understand that God's favor had a purpose in their lives and that He wants to accomplish something on the earth through His people.
Similarly, God's favor upon our lives is not just for us. Instead of taking it for granted or assuming it will always be there. We need to continue to walk with Him and stay in close relationship with Him. We also need to be mindful of His favor to further His kingdom on the earth and not just use it for a personal advantage.