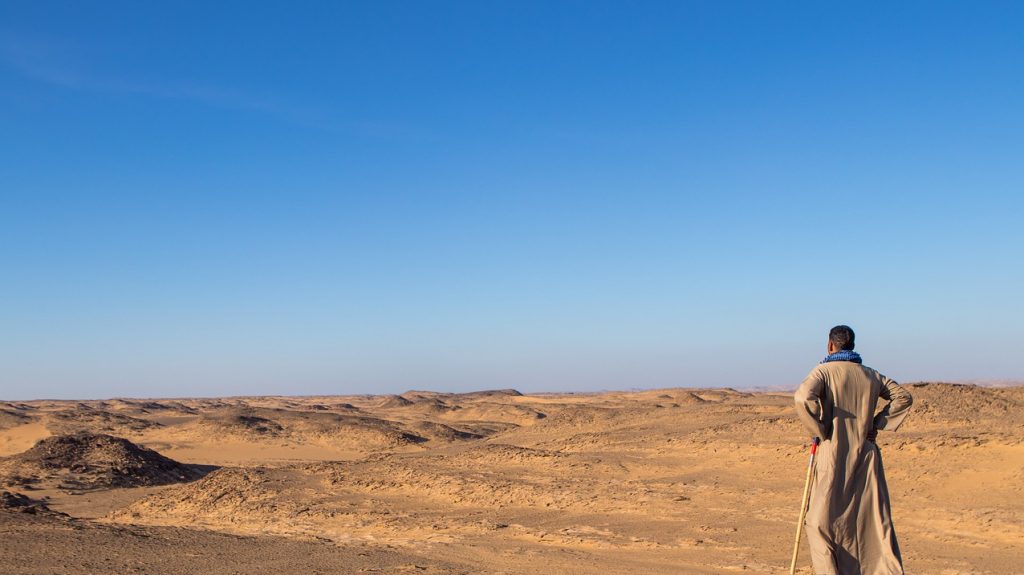 Philip courageously approached an Ethiopian official's chariot and asked the Eunuch if he understood what he read in the book of Isaiah. Many read the Bible but they do not have a clear or correct understanding of the Bible. Will we have the courage to ask people if they understand what they are reading!?

Now an angel of the Lord spoke to Philip, saying, "Arise and go toward the south along the road which goes down from Jerusalem to Gaza." This is desert. So he arose and went. And behold, a man of Ethiopia, a eunuch of great authority under Candace the queen of the Ethiopians, who had charge of all her treasury, and had come to Jerusalem to worship, was returning. And sitting in his chariot, he was reading Isaiah the prophet. Then the Spirit said to Philip, "Go near and overtake this chariot." So Philip ran to him, and heard him reading the prophet Isaiah, and said, "Do you understand what you are reading?" Acts 8:26-30

The Holy Spirit led Philip to go on a desert path but did not tell him why he should go. After Philip being on the road for some time, he saw a chariot. Now the Holy Spirit directed Philip to go near the chariot. The power of the Holy Spirit must have given him the strength and the ability to run and catch up with the chariot.
This chariot must not have been ordinary since it belonged to a governmental official. Nevertheless, this did not intimidate Philip. He approached the chariot and heard the Ethiopian official reading the book of Isaiah. Philip boldly asked if the official knew what he was reading.
In our modern era, approaching a chariot would be like approaching a motorcade. When I interned in Washington DC, it seemed like a regular occurrence  when you saw a motorcade driving by or on one occasion parked somewhere. Some might even take a picture or two and post it on social media letting people know that they were in the proximity of some important person. Since seeing motorcades of officials are not a regular occurrence, when they do happen we tend to be impressed by them rather than thinking about ministering to someone.
Many times, people in positions of authority can be intimidating and one might not think of them as ordinary individuals who need Jesus. Philip was not enamored neither was he intimidated by the Ethiopian Eunuch. Persecution has a way of clarifying priorities. Why care about someone's title when one of his brothers in Christ (Stephen) was recently stoned. Time was of the essence and there were more important things such as a person's salvation that need to be addressed while he had the opportunity.
What is your view of people in authority? Do they look intimidating to you? Are you enamored by them? When was the last time you were bold in your faith? Have you ever ministered to someone who may seem intimidating because of their position?
Nowadays, many shy away from reaching others for Jesus because people are so easily offended. Obviously, we need to be wise in virtually approaching every person. However, the truth is that reaching people for Christ will be a mixture of rejection and acceptance of Him. As followers of Jesus, we need to be prepared for both and minister to anyone that the Holy Spirit leads us to approach.

Image by Squirrel_photos from Pixabay