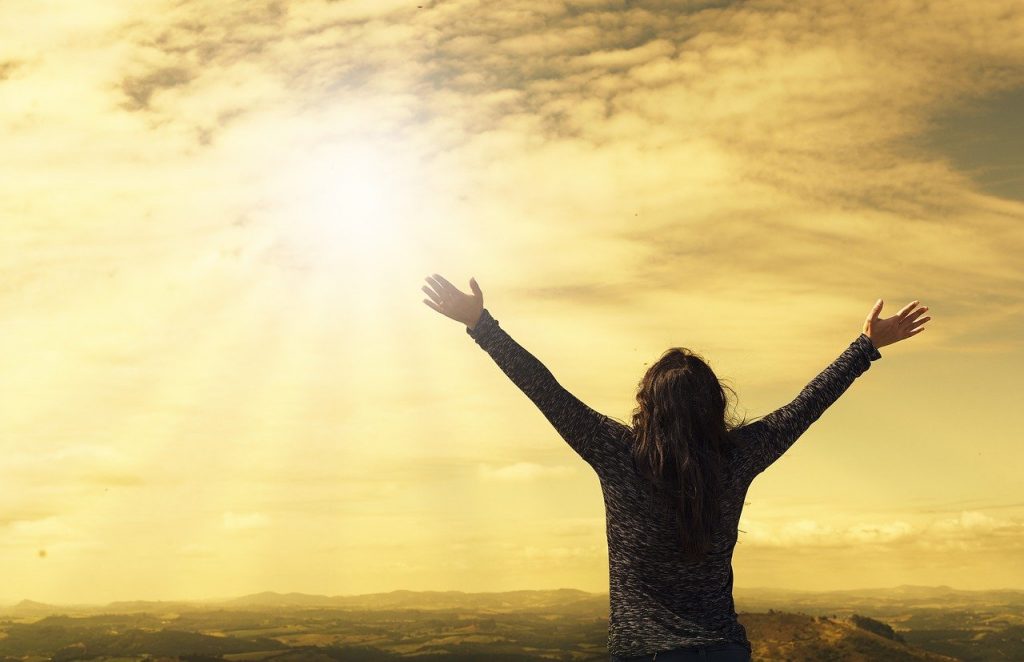 The world is a restless place, but Jesus came to bring us rest and peace! God's promise of rest continues to be available to His children but not everyone experiences it. The writer of Hebrews explains how we enter His rest!
So we see that they could not enter in because of unbelief. Hebrews 3:19…
Therefore, since a promise remains of entering His rest, let us fear lest any of you seem to have come short of it. For indeed the gospel was preached to us as well as to them; but the word which they heard did not profit them, not being mixed with faith in those who heard it. For we who have believed do enter that rest, as He has said:
"So I swore in My wrath,
'They shall not enter My rest,' "
although the works were finished from the foundation of the world. For He has spoken in a certain place of the seventh day in this way: "And God rested on the seventh day from all His works"; and again in this place: "They shall not enter My rest." Hebrews 4:1-5
First, the writer of Hebrews begins by telling us that the Israelites did not enter God's rest because of unbelief. The children of Israel may have felt special as God's chosen people, but their lineage did not guarantee His rest for them.
But without faith it is impossible to please Him, for he who comes to God must believe that He is, and that He is a rewarder of those who diligently seek Him. Hebrews 11:6
The scripture tells us that without faith it is impossible to please God. Our faith is a declaration that we believe in the character and the integrity of God. We also believe His word and His promises to be true!
Trust is the foundation of any healthy relationship. This is even more important in our relationship with the Lord who is Holy and perfect! On the other hand, those who live in unbelief have learned to live with their religious practices without deeply thinking about the health of their relationship with the Lord. God is not impressed with what we do for Him. He wants a relationship with us established in trusting in Him and recognizing that His promises are "yes" and "amen!"
Regardless of our family background and the lineage of faith, each of us still have the responsibility and the privilege of connecting with God, exercising our faith, and believing His promises. God works in and through our faith.
Second, God never changed His mind about His promises. His promises continue to hold true in the heavens and through eternity for those who believe. The Lord's promises were available to the Israelites, and they are accessible to us as well. However, the Israelites came short of the promises of God because of unbelief. That is the danger for every generation of believers.
Third, God's promises must be preached. This is one the essentials of faith that we cannot discount. Faith comes by hearing the word of God. Sometimes in reaching others, we may dismiss certain individuals or people groups, but the Lord calls us to be impartial and be ready to preach the word in season and out of season. It is not our responsibility to make them believe, but it is our privilege to share the good news!
Fourth, the word of God that is heard needs to be mixed with faith. The faith mixed with the truth brings about fruitfulness.  This is where growth and maturity takes place. Sadly, some are hearers of the word and may be even repeaters of the word, but it does not produce the fruit God desires because it needs to be mixed with faith. When our faith meets God"s promises, something powerful happens and the atmosphere shifts. Now the peace of God takes control of the atmosphere, and the person begins to experience the rest of God that they had been longing for.
Are you experiencing God's rest? Are there areas of your life that you do not have God's rest? Prayerfully, ask the Lord to show you if there is any unbelief in those areas? God is willing and able to bless His children with rest. Let's not give up seeking His rest in our lives!